Welcome to the Robert Gray PTA Website
You can now donate to Robert Gray PTA by credit card, debit card or with a PayPal account
Your donation through the RGMS PTA funds improvements to the school beyond what PPS provides, such as events, special programs, community outreach, classroom supplies, student-serving needs and more. This school year, the PTA's budgeted expenses are over $46,000- approximately $95 per student. If you're able, please donate to support the PTA, and even consider covering the cost of a student whose family isn't in the position to contribute.
A suggested donation of $95 covers expenses for supplies and activities for one student per year. If you are able, please give directly via the Donate button here, or make checks payable to RGMS PTA and send to the office Attention: PTA Treasurer.
The PTA is the sole support of many activities that enhance the quality of our students' education. Thank you for considering an annual donation to support our students, teachers and school.
Robert Gray PTA is a tax-exempt organization under section 501(c)(3) of the Internal Revenue Service. Robert Gray PTA engages families and communities in encouraging educational success and supporting special programs and activities. Your donation is tax deductible to the extent allowed by law. Please consult your tax adviser with questions about charitable contributions. Our EIN: 94-3159433
---
Run for Gray Is Accepting Donations Through Nov. 8 2022
The Run is scheduled for the afternoon of Friday, October 28. Please click the link to sponsor runners and support the PTA!
(The form opens a new tab.)
---
PTA Meetings
---
In general, meetings are on the third Wednesday of every month (unless otherwise noted) and run from 6:30PM – 8 PM.
All are welcome to attend.
Meetings will be held at the RGMS library. We will also provide access to attend virtually with meeting details–including Zoom info–shared via school emails.

2022 meetings:
Sept 21, Oct 19, Nov 19, Dec 7
2023 meetings:
Jan 18, Feb 15, March 15, April 19, May 17, June 6
Who's Who On the PTA
President*: Allie Pettitt
Vice President*: Kirsten Carr
Secretary*: Jenn Aubert
Treasurer*: Neal Johnson
Teacher Outreach Committee Co-Chairs: Yvonne Rasmussen & Britney Small
Fundraising Committee Chair: Orit Ofri
Diversity and Inclusion Committee Chair: Ariel Williamson
Communications Committee Chair: Trudi Bloom
* Officers (members of the executive committee)
Find PTA Documents
Find our governing documents, meeting minutes, budgets, and more in this public Google folder.
Volunteering
We are always looking for volunteers and there are a variety of ways to do so. To volunteer, please sign up here. In order to volunteer, please make sure you are cleared to do so through Portland Public Schools. Visit the PPS volunteer page here.
---
Join RGMS PTA
---
Robert Gray Middle School PTA is affiliated with the National PTA and Oregon PTA.
To become a member of Robert Gray Middle School PTA, please visit this page on the Oregon PTA website, select Robert Gray MS PTA, complete the form, and make a payment online. If you're unable to join the PTA online, please contact the PTA secretary.
Questions? Please contact Allie Pettitt, RGMS PTA President.
---
New In May 2022: Compassion Through Literature Little Free Libraries
---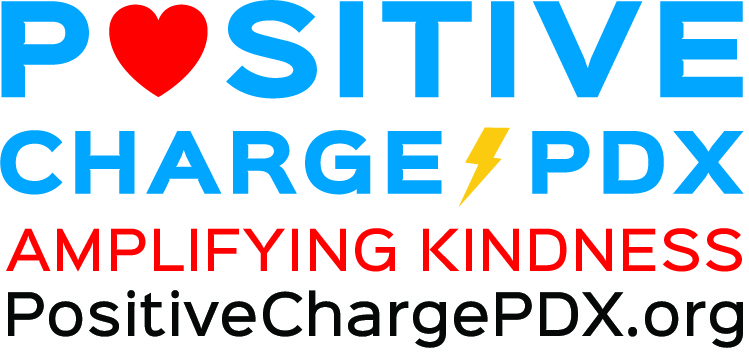 Positive Charge! PDX's Compassion Through Literature project came about as a result of seeing too many books being banned in schools around the country, and too many students being both underrepresented and unsupported in the place where they spend most of their waking hours of their days: school.
The Robert Gray Middle School PTA has helped grow this project by installing Four Compassion Through Literature-themed libraries in our community in conjunction with the Timbers, the Children's Book Bank and Positive Charge! PDX. Timber Joey built and painted each one just for this cause!
We invite you to visit out little library locations in SW Portland!
---
ROBERT GRAY MIDDLE SCHOOL IS ON FACEBOOK
---